COVID-19 Corona Virus
Resources for Tempe
COVID-19 (CORONAVIRUS PANDEMIC)
In these challenging times, we are all navigating through uncharted waters for ourselves, our loved ones and our community.  TCC is working with our partners to keep you informed and up-to-date on the Coronavirus (COVID-19).  Here are some links which might be helpful:
     
Tempe Tax Site Closed Until Further Notice
Check Back Periodically for Re-Opening Dates
or
visit myfreetaxes.com for a do-it-yourself option
TAX Filing Date Extended to July 15, 2020, however Arizona Tax Credits must be made to the ELIGIBLE School or Agency by April 15 to QUALIFY fOR this current tax filing season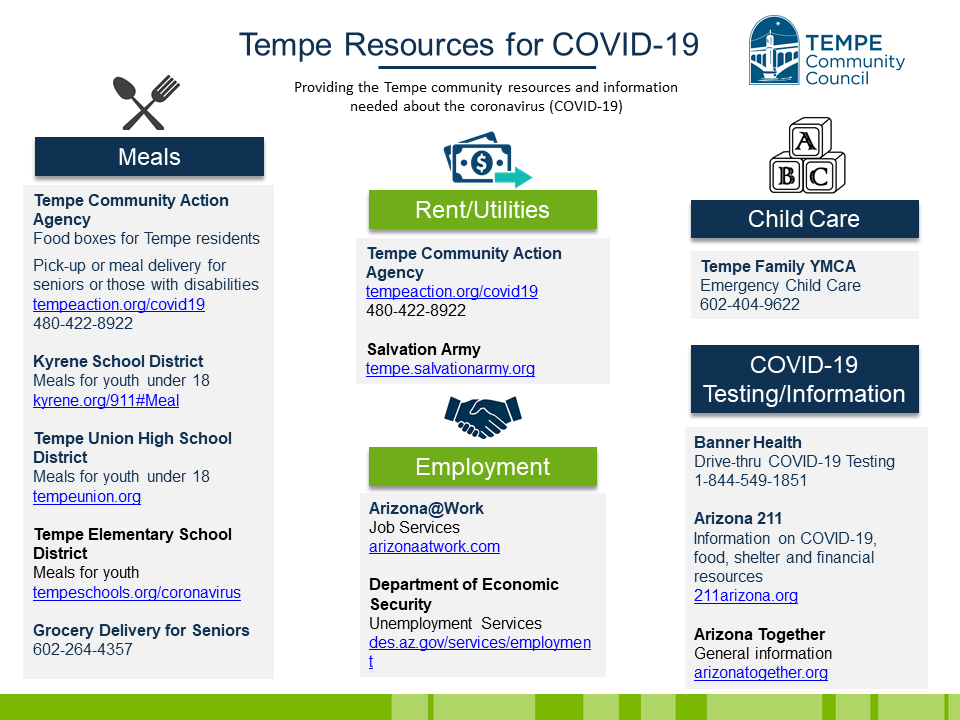 Help Your Neighbors
Want to assist Tempe community members in need?  Donations are gladly accepted and will be utilized to help your Tempe neighbors during this trying time.

Be safe, and help stop the spread of COVID-19 by following health guidelines and directives to shelter-in-place as much as possible.