Tempe Community Council is proud to be an organization that works to nurture and steward Tempe's sense of community. We believe in creating a community where children, seniors, families and individuals care for and about one another. In that spirit, we are honored to present the annual Don Carlos Humanitarian Awards.
We are delighted to announce this year's awardees being recognized at our 40th Don Carlos Humanitarian Awards event.
  Join us as we celebrate and recognize these unsung heroes in our community who are silently working to enhance and improve the quality of life for others.  
Wednesday, September 27, 2023   
SRP PERA Club
 Purchase Tickets             Purchase a Program Ad               Be a Sponsor
40th Don Carlos Humanitarian
Glynn Gilcrease
The Don Carlos Humanitarian Award honors individuals who have made Tempe a better place to live through impactful and lasting work that addresses human services in our city.  The award is Tempe's most prestigious distinction. 
Long-time community leader Glynn Gilcrease has been named the 40th recipient of the Don Carlos Humanitarian Award.  Glynn is being honored for his extensive commitment and efforts to advocate for and support youth and children in Tempe and beyond. He is long-time Tempe resident who has given over 40 years service and leadership to the Boys and Girls Clubs organization.  His philanthropic efforts have supported Tempe Sister Cities' international cultural programs and sponsored many youth in their international student exchange program.  As a Tempe South Rotarian he has given years of service to a variety of endeavors living out their motto "service above self."  Glynn inspires and uplifts many through his doing whatever it takes for kids through his commitment care and never-ending service of others.     
TCC Impact Award
DSquared HOMES FOR THE HOMELESS
Volunteer Award
RANDY DIETRICH 
Young Humanitarian 
katie ritchie
  
Our 2023 Event Sponsors
Become a sponsor of this year's event – help us highlight the unsung heroes in our community. This event is not possible without your generosity and support.  Thanks to our generous sponsors!
Title Sponsor
 

Visionary Sponsor
Traci & Tim Estenson
Advocate Sponsor


Founding Sponsor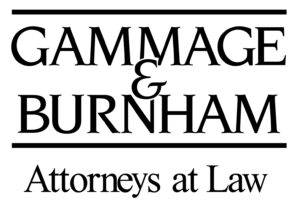 Champion Sponsor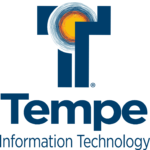 Margaret Vick
Friend Sponsor

    Jacqueline Destremps
QUESTIONS?
Call 480.858.2310 or Email >

2023 Event Sponsorships 
Help highlight the unsung heroes in our community by becoming a Don Carlos sponsor.  Your organization's logo / name will be displayed here and part of our event materials.  This event would not be possible without the generosity and support of our sponsors – thank you!