Honoring Those Who Care
Tempe Community Council is proud to be an organization that works to nurture and steward Tempe's sense of community. We believe in creating a community where children, seniors, families and individuals care for and about one another. In that spirit, we are honored to present the annual Don Carlos Humanitarian Awards.
Who is Don Carlos?
Past Don Carlos Humanitarians

34th Annual Don Carlos Humanitarian Award Ceremony
Buy Tickets – Become a Sponsor
Wednesday, September 27, 2017
5:30pm-9:00pm
SRP PERA Club
1 E. Continental Drive, Tempe 
For info on 2017 Don Carlos Sponsorships and Event Program Ad Space call 480.858.2310
2017 Event Sponsors
Thank you to our event sponsors who are have already committed to helping us honor the men and women who are changing lives in Tempe.

Charles Trumbull Hayden Title Sponsor



Visionary Sponsor

Tim & Tracy Estenson
Jenny Norton & Bob Ramsey / Ramsey Social Justice Foundation 

Advocate Sponsor


Community Sponsors

Cousins Properties
Margaret Vick
Nick Tomashot
Mountain Park Health Center

Founding Sponsors
Kim & Todd Naig
Tempe Officers Association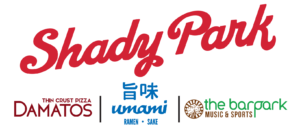 Humanitarian Sponsors
Sue Ligocki
Adele & Jay Scherotter
Katherine Dei Cas


2017 Don Carlos Humanitarian of the Year
Kathy Stevens
Our other awardees:
Guiding Light Lifetime Achievement in Philanthropy
APS
Spirit of Tempe Karma Volunteer Award
Jerry Tong
Young Humanitarian Scholar
Rida Imtiaz