Honoring Those Who Care
Tempe Community Council is proud to be an organization that works to nurture and steward Tempe's sense of community. We believe in creating a community where children, seniors, families and individuals care for and about one another. In that spirit, we are honored to present the annual Don Carlos Humanitarian Awards.
Who is Don Carlos?
Past Don Carlos Humanitarians
31st Annual Don Carlos Humanitarian Award Ceremony
October 15, 2014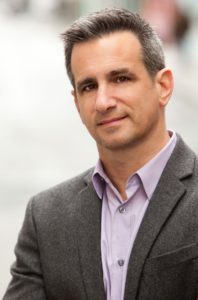 Congratulations to  Neil Giuliano - 2014 Humanitarian of the Year, Kiwanis Club of Tempe – Guiding Light Lifetime Achievement in Philanthropy Award, Gwen Hanna – Spirit of Tempe Karma Award and Michael Gee – Young Humanitarian Scholar.
2014 Event Sponsors
This year's event could not be possible without the extraordinary support of our sponsors – thank you!
Charles Trumbull Hayden Title Sponsor


Visionary Sponsor
Jenny Norton & Bob Ramsey – Ramsey Social Justice Foundation
Community Sponsors
Cling's Aerospace
Edward Jones
Gammage & Burnham
Nancy & David Puffer
Jenny Norton & Bob Ramsey
Kati Spencer
United Phoenix Firefighters Association – Tempe Local 493
Tempe St. Luke's Hospital
Vision Community Management
Woody Wilson & Carol Lockhart
Founding Sponsors
Sara and Tim Appleton
Bailey Wealth Management
Billing Tree
BJC Public Relations
Coffin & Trout Jewelers
Flagstaff Extreme
Scottsdale Insurance Company
Shereen Lerner & Robert Miller
Dimple & Sandeep Shah
Jennifer & Andrew Wagner
Andrea & Brandon Willey

Humanitarian Sponsors
Louraine Arkfeld
Campus Corner
here on the corner
Sue Ligocki
Barbara Lloyd
Kim Naig
Law Offices of Sender Associates
Tempe Republic/Republic Media 
In-Kind Sponsors
Alliance Beverage Distributing Company
Atlasta Catering
Doc's Artisian Ice Cream
DW Green Company
Optical Narrative
Honey Moon Sweets
Hensley and Co.
Impression Makers Printing
Lakeshore Music
Table Tops Etc.