Honoring Those Who Care
Tempe Community Council is proud to be an organization that works to nurture and steward Tempe's sense of community. We believe in creating a community where children, seniors, families and individuals care for and about one another. In that spirit, we are honored to present the annual Don Carlos Humanitarian Awards.
Who is Don Carlos?
Past Don Carlos Humanitarians
33rd Annual Don Carlos Humanitarian Award Ceremony

Wednesday, September 28, 2016
5:30pm-9:00pm
SRP PERA Club
1 E. Continental Drive, Tempe 
For tickets and sponsor opportunities click here.
Buy Tickets   SOLD OUT!
The community response to attend the event has been amazing, however we have reached the venue capacity.  It is our regret we were not able to seat all and appreciate your understanding of our space limitations.  Thank you for your tremendous support of the awardees and TCC.  Tempe is an amazing community because of you!  
We encourage you to send a note of congratulations via email to tccinformation@tempe.gov and we will post your message at the evenPurchase Program Ad / Message Space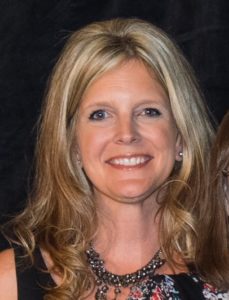 2016 Don Carlos Humanitarian of the Year
Shana Ellis
Congratulations to Shana Ellis, who has been selected as the 33rd Don Carlos Humanitarian.  Ms. Ellis was nominated and selected by the community for her extensive service, commitment and leadership to Tempe community.  Outside of her public service as a former Tempe councilmember, she has volunteered for many organizations, serving on numerous boards.  Shana has been an advocate for many human service issues, championed many causes, raised funds and lead numerous endeavors and projects to benefit many nonprofits.  Shana will be presented with the Don Carlos Humanitarian Award at a ceremony and dinner in her honor on September 28.
Also being recognized at the event will be:
Guiding Light Lifetime Achievement in Philanthropy


East Valley Women's League

Spirit of Tempe Karma Volunteer Award


Ed Baker

Young Humanitarian Scholar


Carter Lindsay

2016 Event Sponsors
Join us in honoring the men and women who are changing lives in Tempe.  Become a sponsor of Tempe's most prestigious event recognizing the 2016 Don Carlos Humanitarian of the Year as well as an extraordinary philanthropist, exceptional volunteer and a young humanitarian scholar.  Help provide vital resources to people most in need, while honoring the remarkable individuals who have given so much back to our community.  Thank you!

Charles Trumbull Hayden Title Sponsor



Visionary Sponsor
Traci & Tim Estenson
Advocate Sponsor

Community Sponsors
Ramsey Social Justice Foundation
Kati Spencer
Parkway Realty Services, Inc.

Founding Sponsors
Sara & Tim Appleton
Lauren & Mike Kuby
Kim & Todd Naig
Dimple & Sandeep Shah
Nancy & Dave Puffer
Andrea & Brandon Willey
Espiritu Loci
3W
Santy Integrated
Humanitarian Sponsors
Mike Jennings
alt thirty six
Adele & Jay Scherotter
Tempe Leadership

To view a video of the full event click here. (courtesy of Ibeh Agbanyim)